The outcomes of successful diplomatic negotiations can bring tangible benefits for everyone involved. This was proven once again through an agreement that was reached with the Estonian Ministry of Education. All 12th graders now have the opportunity to take the C1 Advanced exam by Cambridge Assessment English free of charge. This has supplemented their usual school-leaving English test, which had been set at a lower proficiency level.  
This was an important step for the country's global competiveness and inclusivity. Foreign language skills open up new career paths in a globalized world. The Estonian Ministry of Education had stressed that free internationally recognised English language exams are not only good news for young people, but also for employers and the higher education sector, promoting mobility and international cooperation. This has shown that the right efforts taken by goal-oriented actors and the effective use of a network of stakeholders can bring about results with far-reaching benefits.  
The initiative has been made possible by the cooperation between various actors at Cambridge Assessment English, the Estonian Government and Foundation Innove. "We work with governments and other institutions all over the world. Thanks to our engagement during my time as head of strategic development at Cambridge Assessment English, Estonia became the first country to integrate such a high-level international qualification into its school curriculum. At European Diplomats, we have the capability and the team for truly productive networking. It's our mission to be active on the spot and to engage with key stakeholders", states Alistair Starling, founder and managing director at European Diplomats.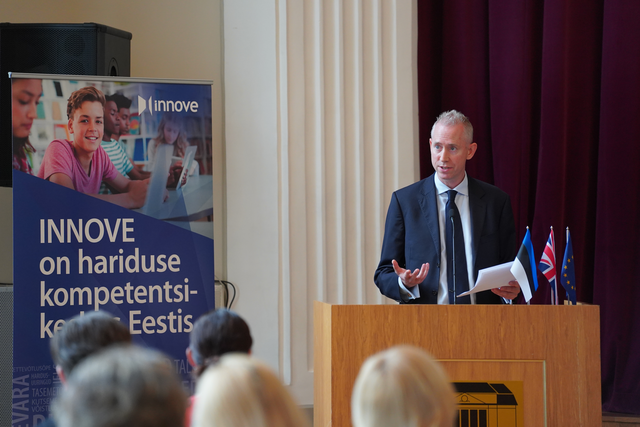 Our far-reaching network of diplomats and policy makers helps your organization reach its goals both on the national and European level. By supporting your voice in the world of politics, we can achieve results that will have a positive impact in your field of interest.