Effects of the COVID-19 pandemic are being felt everywhere. Entire industries from retail, to trade and manufacturing struggle to deal with the worldwide ping pong paradigm of lockdown and normality and only managed to stay afloat due to billions of Euros in recovery aid.
A sector often overlooked, yet among the most affected, is the education industry. Albeit digital learning platforms have seen growth from the increased attention, the entire industry was shaken by a chaotic shift away from local to virtual learning. With European countries working towards the reopening of schools without restrictions after the summer holidays, legislators have started pouring money into a catch-up plan for pupils. They fear that students are behind their normal learning progress by about 33%.
In England, the government unveiled a COVID-19 recovery plan costing £1.4bn (€1.64bn). Free tuition programmes, extracurricular learning opportunities and an increased time in school are supposed to bring school children back on track. The British leitmotif consists of "extra time, teaching and tutoring" and is supposed to bring the island into a new era of flexible learning.
Similarly, Germany announced the investment of €2bn in German schools, kindergartens and extracurricular learning institutions for children, to offset the loss of per-hour learning productivity. The German government pledged to give its federal states full proportional sovereignty over the agreed funds, which will be used to offer free summer camps, workshops, tutoring and learning tools.
Both plans emphasise the flexibility of public education. Governments recognise that education systems can no longer only rely on in-person teaching. This prompted policymakers to pump more funds into equipping schools with the necessary programmes to ensure remote learning at high standards. Among the profiteers could be the aforementioned digital learning platforms, who, with people enjoying their newly rediscovered freedoms, are starting to fear an attention recession. The procurement of long-term government contracts and an increased B2G cooperation regarding strategic policymaking mark a chance for companies to mediate post-COVID-19 recession fears.
Although schooling in person will remain the principal and preferred method of teaching, headmasters advocate for equipping schools with the necessary tools to make learning more digital. Examination reform is another topic that has received much attention lately. Particularly, the idea of having open-book and take-home exams has gained traction among teachers and professors, who consider it "a path to encourage independent thinking under pressure."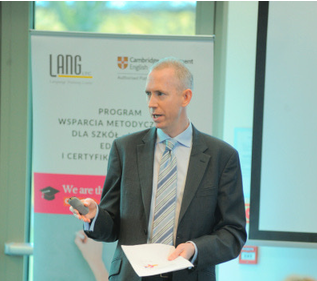 European Diplomats will help you get a foot in the door at education policymaking institutions across Europe, to help your company become part of post-COVID-19 education solutions. Via tender monitoring and application support we ensure that all companies, regardless of their budget size will get a fair opportunity to improve education for future generations. Let us guide you through government and ensure a safe and prosperous future for your business.