The European Diplomats Team
Our team comprises Associates in Berlin, Brussels, London and Cambridge, providing expertise, experience and reach across multiple parts of the world.  Our core sectoral experience is firmly rooted in Education, Ed-Tech, Science and the Circular Economy.  We act in additional sectors through our wide-ranging network and by applying proven methodologies which work time and again in any context.  We believe an individual's 'little black address book' will only get you so far. To achieve your – our clients' – goals we employ technology, method and strategy.
Co-Founders and Managing Directors
Alistair Starling
Alistair Starling is a former UK Diplomat, Foreign & Commonwealth Office, FCO, where he assisted companies to trade and invest internationally for 10 years. He is multilingual, and levers his 20 year private-sector / 10 year government sector Business Development, Design and Innovation experience to achieve results within 1st, 2nd and 3rd sector organisations.
Alistair's native language is English, he is also fluent in Italian and German, plus intermediate French. Alistair worked in the founding teams of other start-ups, in the recruitment sector (The Cambridge Hub), internet design sector (IconMedialab), and therefore understands the pace and focus of the commercial sector.  
Alistair led complex government sales development across Europe and Africa for a world famous brand – Cambridge. He has two Master degrees (one from the University of Cambridge), and an Undergraduate Degree in the creative industries.  
Alistair is a confident public speaker, has presented numerous times on TV, and fosters active communities of contacts across Europe.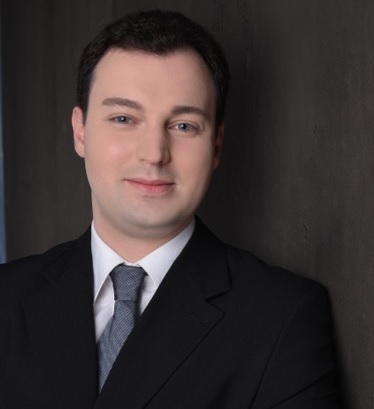 Michal Gawryl is qualified in Business Administration with a focus on marketing, planning and innovation management. In his first professional role he worked as Headhunter. Because of this, Michal is well versed in personal and cold calling, as well as negotiating, network building, the care of existing customers and supporting of projects.
He knows how to identify the relevant contacts and how contact should be implemented. In his other professional positions, he worked as a Recruiter in the private and public sectors. This means that Michal fully comprehends the inner workings of government from his first-hand experience and is able to lever that for our clients.
Michal speaks German and Polish as native languages and is fluent in English, plus is building up his French language skills.
Organisational complexity and the management of multifaceted projects are core competences which Michal also possesses.
Daniela is a trained journalist and a political and communication scientist with a focus on international communication and EU affairs. During her 20 years' professional experience she has been diving deep into the miracles and wonders of political environments. She has a strong international network in politics and journalism, in Brussels but also in Germany, Italy and the Middle East, from previous positions.
In her government and stakeholder relations / communication roles for ifo Institute, Allianz SE Europe, Bavarian State Parliament and the European Commission (DG International Cooperation and Development/Joint Research Centre (JRC)), she has developed a strong understanding of outreach communication (internal/external), international change communication, EU affairs, regulatory monitoring and real-life policy-making procedures. Her focus lies on science, international cooperation and development and financial affairs.
Daniela has a big appetite for agile and innovative solutions. Her customer orientation and stakeholder rapport building skills are outstanding. She has a Master degree in European Studies from the University of Bologna and loves complex, international environments. Daniela's native language is German and she is also fluent in English, French, Italian, Spanish, Dutch – and Eurospeak.
Apart from being an excellent writer, she's a confident public speaker and has physically and virtually addressed a variety of  audiences.